Barnacle Goose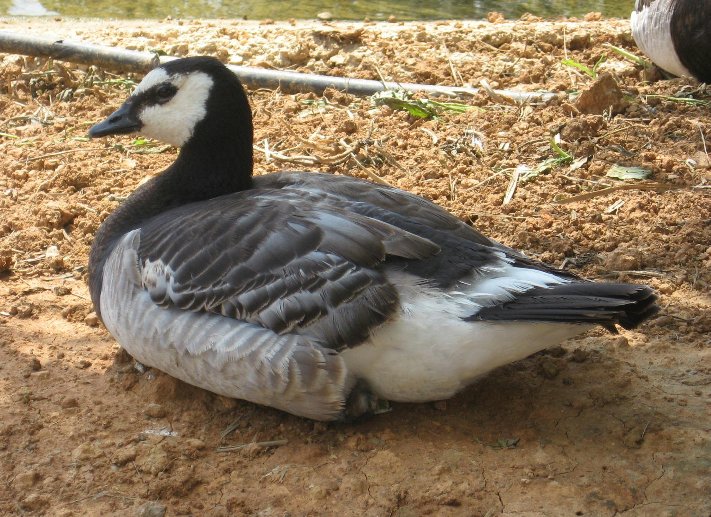 Branta leucopsis
Barnacle Geese breed in Greenland and northern Eurasia, and spend winters in northern Europe and the British Isles. They frequently build their nests high on mountain cliffs, away from predators (primarily Arctic Foxes and Polar Bears) but also away from food. Like all geese, the goslings are not fed by the adults. Instead of bringing food to the newly hatched goslings, the goslings are brought to the ground.
During the Middle Ages, it was popularly believed that birds known as barnacle geese were not hatched from eggs but from the barnacles that often appear on rotting wood and on the undersides of ships. This belief stemmed from the observation that these geese were never seen in summer, when they were supposedly developing underwater (they were actually breeding in remote Arctic regions). The barnacles and the geese shared similar black and white colors. In addition, a certain type of barnacle looked — with a bit of imagination — like a tiny black and white goose. Though the issue was controversial, it was an important part of medieval cuisine because it enabled Catholics to classify these geese as fish and therefore to eat their flesh during Lent.
Picture taken in the Attica Zoological Park, Athens, Greece, in June 2007.
Genus Branta
Tribe Anserini
Subfamily Anserinae
Family Anatidae
Order Anseriformes
Class Aves
Subphylum Vertebrata
Phylum Chordata
Kingdom Animalia
Life on Earth
Index